iNELS for Hotels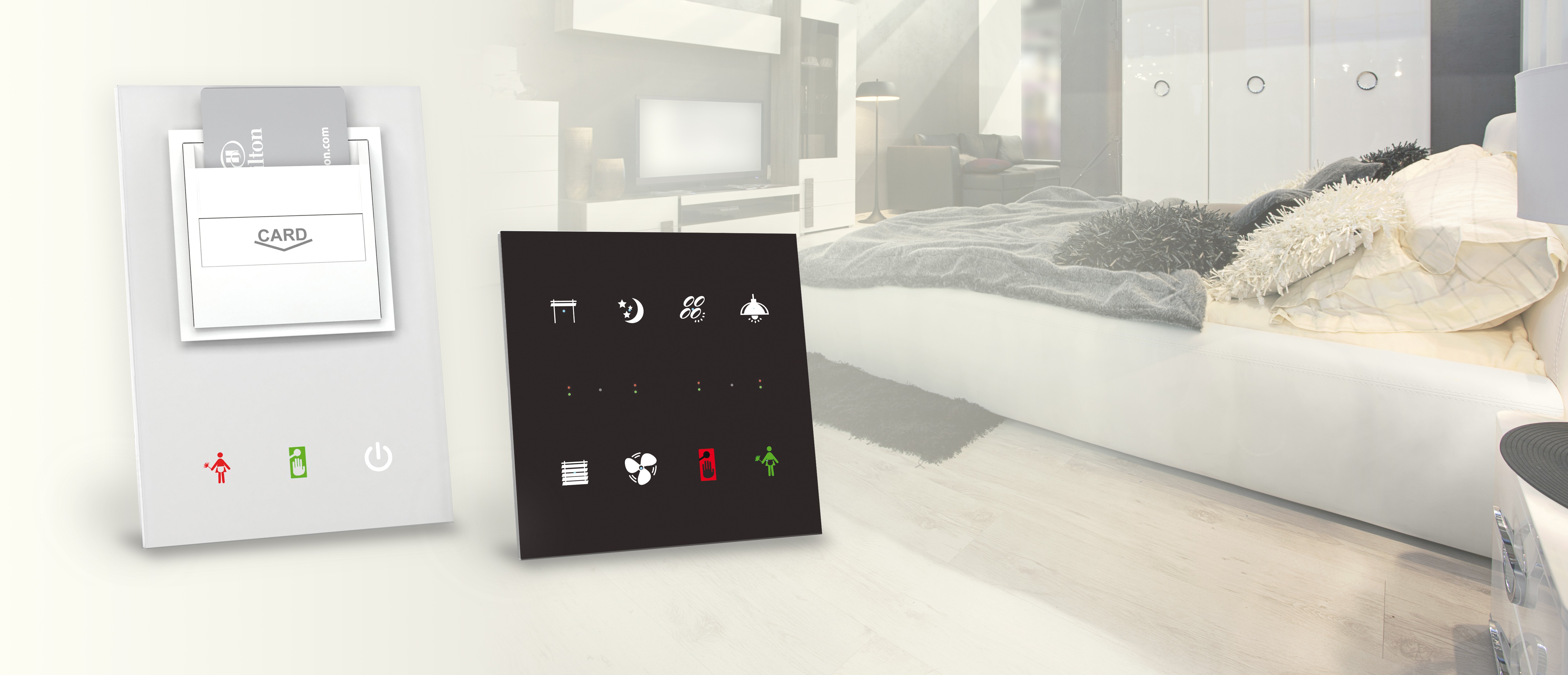 The company's INELS provides long-term superior solutions for hotel complexes around the world.
Our major clients include the resort types of Marriott, Movenpick, Kempinski and many others. You can see more hotels realizations here.
One of the products offered is the glass touch control panel. These our customers can choose in various colours and functional designs, according to their own requirements. They can choose any mounting components as well as design icons, so control is comfortable and intuitive. Guests can really understand our controllers.
We offer, amongst other things:
Smart control unit EHT3 - in addition to temperature control, lighting, blinds and audio-visual control components allow one button to inform the hotel staff that the guest just does not want to be disturbed, or that the guest can be disturbed and cleaning is required.
Bedside control panel GBP3 - from one place gives the guest control of lights, television, central switching, it adds an extra outlet and two USB connectors. It is available in many colours including white and smoke.
Room thermo GRT3-50 / B - central temperature control in elegant black or white. Our modern OLED display offers a range of temperature control. It can also be controlled via smartphone, tablet or TV.
For more product information visit our website www.inels.com. We are happy to advise you.
Date of publication: 18. 07. 2018
Information about the company
ELKO EP is one of the world's leading manufacturers of electronic equipment for residential, office and industrial automation. We have been supplying the world over for the past 27 years; our main domain is primarily relays, but we also supply wireless products and IoT products. But we're not just focused on products; we also propose comprehensive and highly effective solutions.
Our branches are located in 13 countries around the world, but all developments and production takes place in our own premises in Holešov. Thanks to this background, we have received several important awards, such as the Visionary of the Year 2015 or the Global Exporter in 2016.
Calendar
Customer Centre
Technical support
UK Sales Team