Prevention is the best protection Hygro-thermostat RHT-1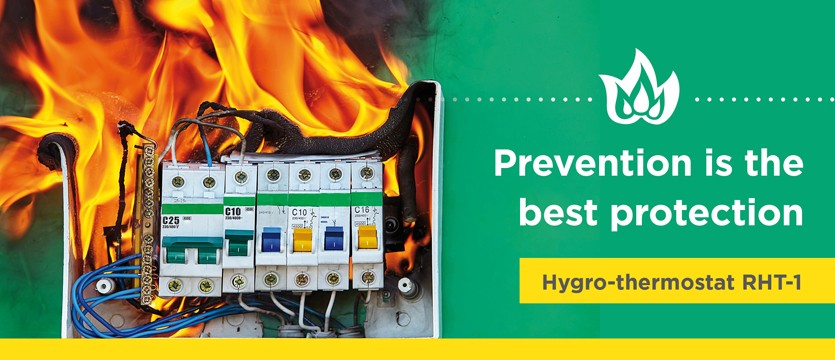 Did you know that more than 30% of switchgear failures are caused by poor ventilation or high humidity? There can be several reasons: overload, switchboard located in a warm place, technology inside causing so-called "heating", e.g. dimmers.
The consequences are in most cases fatal. The result is destroyed technology (PLC, dimmers, control system, etc.), whose purchase costs are really high, not to mention the failure of connected technology, the associated financial losses and the necessity of a new installation.
Even for these potential situations we have an ELKO EP solution, namely the Hygro-thermostat RHT-1, which monitors temperature and relative humidity in switchboards. The device allows setting of 8 contact closing conditions, making it usable for various types of loads (e.g. fan, heating, air conditioning, drying units).
The RHT-1 allows you to set various conditions, for example when the temperature and / or humidity reaches the set level, the relay closes. Or when the temperature is higher, but the humidity is lower, etc. You can set up to 8 conditions for closing the contact, including the permanent on / off function.
Selected functions when the set conditions are reached:
Can switch ALARM.
Ventilate the heat outside when connected to a fan.
Triggers a switchboard strain relief device.
Switches the GSM gateway for fault reporting.
When installed on Sigfox, Lora or NB-IoT, it can transmit this information to a central location.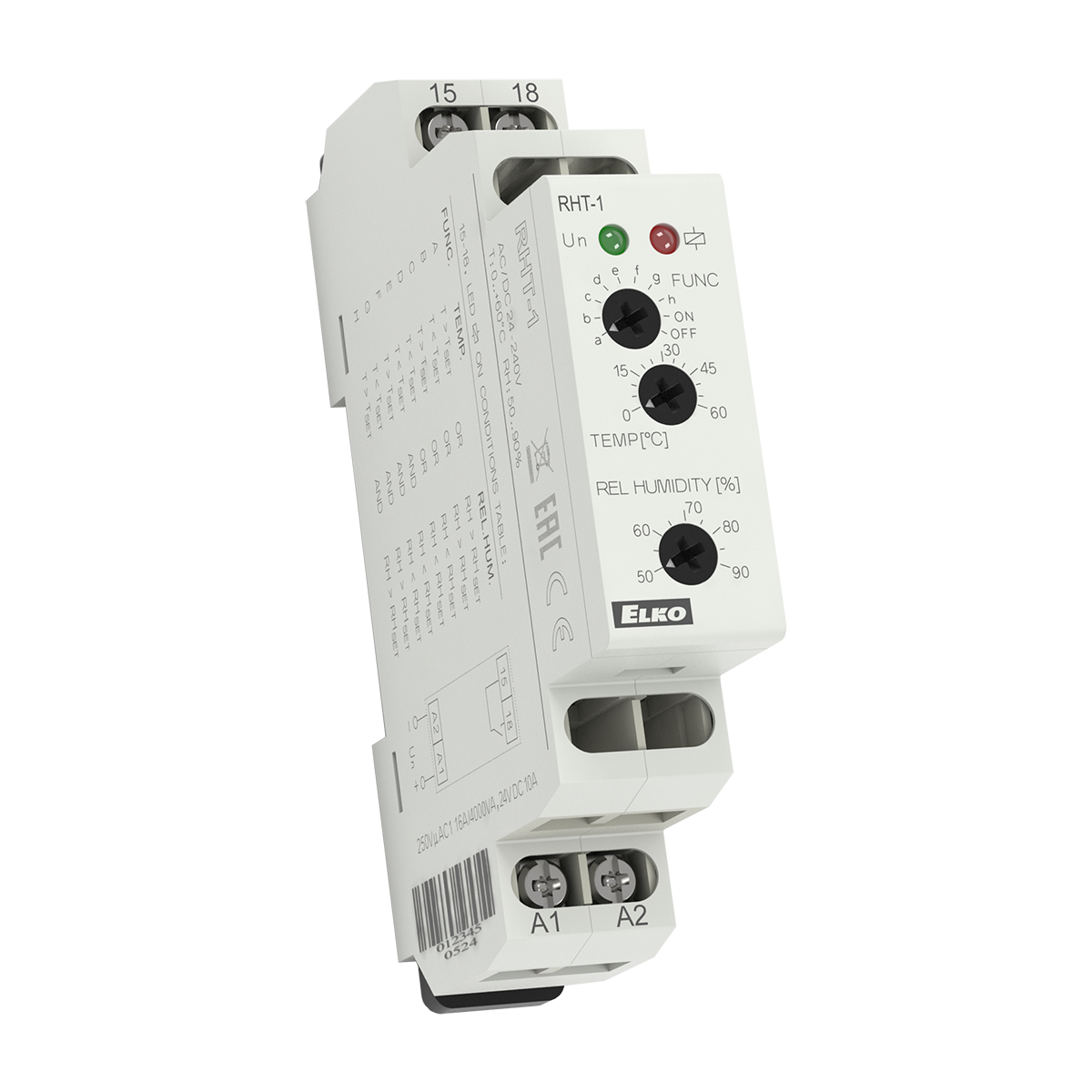 DESCRIPTION
Temperature range 0-60 ° C.
Relative humidity range 50-90%.
Sensor monitoring function (damage, disturbances...).
Fixed hysteresis at 2.5 ° C and humidity at 4%.
The sensor is part of the instrument.
More information can be found in the attached datasheet..
Date of publication: 29. 08. 2019
Information about the company
ELKO EP is one of the world's leading manufacturers of electronic equipment for residential, office and industrial automation. We have been supplying the world over for the past 27 years; our main domain is primarily relays, but we also supply wireless products and IoT products. But we're not just focused on products; we also propose comprehensive and highly effective solutions.
Our branches are located in 13 countries around the world, but all developments and production takes place in our own premises in Holešov. Thanks to this background, we have received several important awards, such as the Visionary of the Year 2015 or the Global Exporter in 2016.
Calendar
Customer Centre
Technical support
UK Sales Team