RFDEL-71M, dimmer for all types of lights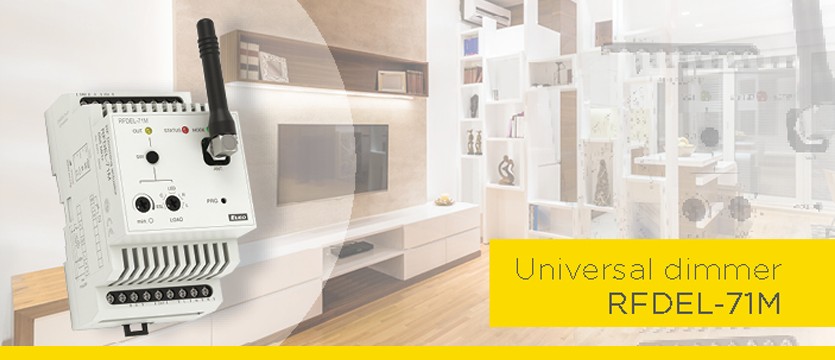 The iNELS RF Control wireless dimmers, due to their versatility and high functionality, ranks among the top products on the market.
These include the universal dimmer RFDEL-71M, which satisfies the high demands of load, light source selection and control.
With the RFDEL-71M, any R, L, C, ESL and LED light sources can be dimmed. In the case of LED lights, you will appreciate the possibility of adjusting the minimum brightness to eliminate unwanted flickering of the light source. The dimmer can be connected to and carry the load of dimmed lighting up to 600 watts.
The RFDEL-71M can operate with up to 32 connected channels - a classic button on the controller, RF system components and controls (smart RF box, key fob or circuit breaker), potentiometer or control signal in the range of 0-10 V. It offers light functions including smooth start / within 2 seconds - 30 minutes.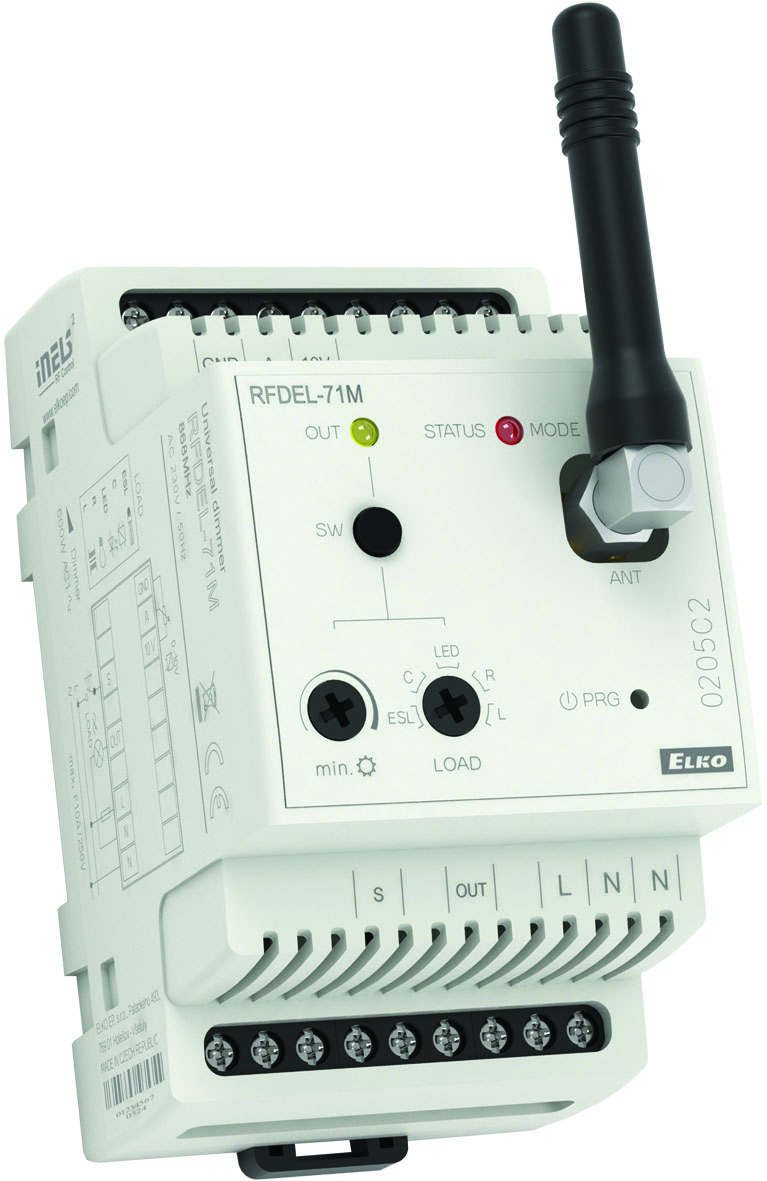 You can find out more about wireless RF dimmers on our website, or in catalogues dedicated to our RF Control solution.
Date of publication: 06. 08. 2019
Information about the company
ELKO EP is one of the world's leading manufacturers of electronic equipment for residential, office and industrial automation. We have been supplying the world over for the past 27 years; our main domain is primarily relays, but we also supply wireless products and IoT products. But we're not just focused on products; we also propose comprehensive and highly effective solutions.
Our branches are located in 13 countries around the world, but all developments and production takes place in our own premises in Holešov. Thanks to this background, we have received several important awards, such as the Visionary of the Year 2015 or the Global Exporter in 2016.
Calendar
Customer Centre
Technical support
UK Sales Team